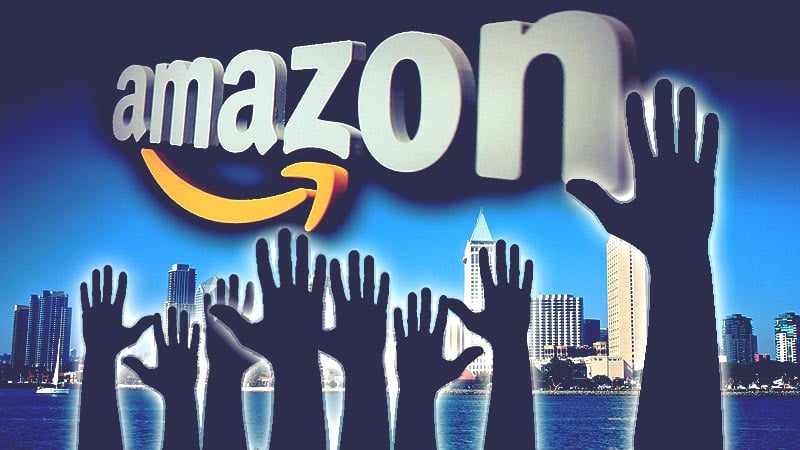 The online shopping juggernaut is considering where to build their second HQ.
What steps are being taken by the leaders of various American cities to lure Amazon to their locale? How about gifts, like a cactus. Check. Tax breaks. Check. Or what about the threat of constant litigation ... check, check and check.
Also, a special thanks to San Diego County's civic leaders, those foolish enough to believe that they have a chance in this competition.
Listen to Armstrong & Getty as they talk to ABC News Correspondent Ryan Burrow about what some cities across America are doing in hopes of landing the tech giant.
http://ftpcontent.worldnow.com/kfmbam/podcast/audio/760_audio_clips_21873.mp3